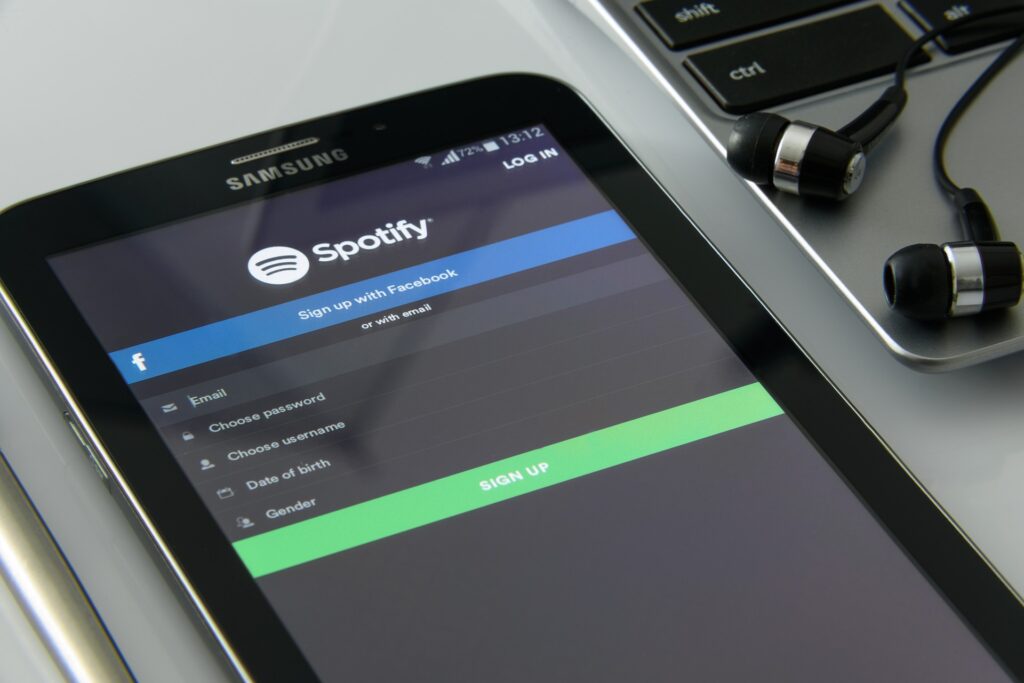 Today promoting your music on Spotify is of fundamental importance to reach many new listeners and potential new fans.
Spotify thanks to its algorithmic playlists, which it creates specifically for us, suggests songs that may interest you. Thanks to its automatic algorithm that recommends certain songs to certain users.
It is a sort of artificial intelligence, thanks to which each artist can manage to obtain supports directly from Spotify himself.
The more your song will be listened to and included in the various playlists, both private and editorial, the more you will have the chance to be recommended by Spotify.
Some algorithmic playlists for example are the "Release Radar" or the "Discovery Weekly" created especially for you.
Algorithmic playlists must first be unlocked, Spotify must take notice of you and your music.
There are in fact a number of procedures for for making Spotify aware of your music and promoting it for you.
The best promotion that exists is to end up in the algorithmic playlists.
The algorithmic playlists are updated every Friday, which is usually the day the new songs come out.
But how does Spotify notice us? It really depends on the track's performance.
The goal is to be inserted in as many playlists as possible both Independent, collaborative and editorial and consequently you will also be included in the algorithmic ones afterwards.
It is essential to know how Spotify works, you have to enter many other playlists to then activate the algorithmic playlists.
By entering the algorithmic playlists you will be able to enter the playlists of thousands and thousands of users who listen to music similar to yours.
This is the best promotion for you, it's free and Spotify does it for you!
In this way you will get all the real plays and streams of people who love your same genre.
Are you ready to start? Would you like to know perfectly how Spotify works, its algorithm, how to increase streams, plays, followers and supports and how to be added to many playlists?
If yes, then read below and find out what you'll find in this new complete and fully updated eBook:
CHAPTER 1: Why is important to be on Spotify?
CHAPTER 2: How to distribute your music on Spotify
CHAPTER 3: How to increase streams and listeners
CHAPTER 4: The various types of Spotify Playlists
CHAPTER 5: How to access to Spotify Playlists
CHAPTER 6: How to activate algorithmic playlists
CHAPTER 7: How to create your playlist and make it grow
BONUS: + 150 Spotify Playlist Curators Contacts
BONUS: + Spotify Playlist Pitching E-mail Template
If you are ready to LEAVE YOUR MARK, you just have to buy it NOW! 
(After purchasing, you can download the PDF and Excel files directly on your PC).

DOWNLOAD the new eBook here: https://www.semanticsounds.com/promotion/spotify-growth-tips/